Come to watch our day in Opalinka
Certified nursery and kindergarten for children 1 to 6 years old.
From 4 720 CZK per month
due to EU subvention


Opalinka Říčany provides above-standard care for very low price thanks to the EU.
We have succeeded in another round of applications for grants from the European Union funds – Operational Program Employment (Ensuring the operation of the children's group OPALINKA B in Říčany II., Reg. Number CZ.03.1.51 / 0.0 / 0.0 / 19_101 / 0016056 , Ensuring the operation of the children's group OPALINKA A in Říčany, reg. Number CZ.03.1.51 / 0.0 / 0.0 / 17_073 / 0008791). Our aim is to promote gender equality in all areas, including in terms of access to employment and career advancement, reconciliation of work and private life and the promotion of equal pay for equal work.
The program applies to all children aged 1 to 6 years, at least one of the child's parents being employed, doing business or studying, or, if unemployed, seeking employment. Of course, we will be happy to explain all detail to the parents.
Our philosophy
High-quality pre-school education can significantly move forward your child's starting line of a happy, successful and fulfilled life. In Opalinka we combine pedagogical expertise with individual approach and kindness. Every day, children are truly looking forward to the kindergarten and to the varied and entertaining program. And parents are excited about the progress and development they see with their children.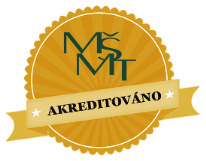 We give your children a head start in life
Nursery and preschool Opalinka has official accreditation by the Ministry of Education, Youth and Sports and support from European Union funds. It provides the above-standard pre-school education for children from 1 to 6 years of age. Children feel comfortable and safe in the homely environment of our kindergarten. We only employ qualified staff and are able to give the child medication (eg asthmatics, allergy sufferers).
Versatile development
We work with children according to the educational plan, in which we take into account the age of the children, their individuality and abilities, develop and motivate them to acquire new skills. We provide speech therapy and teaching English. Children are taught healthy lifestyle and meals are provided by a specialized supplier for baby food (the possibility of an individual diet plan including vegetarian). We often go out and into the nature and strengthen the immunity of children. We also offer leisure and hobby groups.
Bezručova 31
251 01 Říčany
Opening hours
Mo-Fri 7.30 AM to 6 PM
Dětská skupina Opalinka z.s.
Registration number: 03788784  
File number: L 61981 (Municipal Court in Prague)
Do you want your children to attend our nursery and kindergarten? Sign up to Opalinka!
The application form can be found HERE.