Network of certified Czech-English preschools with native speakers for children 2-6 years old. 
Opalinka Flora
Czech-English
Opalinka Bubeneč
Czech-English
NEWLY OPENED BRANCH  OPALINKA BUBENEČ
We are happy to announce that we are opening a new branch Czech-English kindergarten with native speakers in the location Prague – Bubeneč.

Our philosophy
High-quality pre-school education can significantly move forward your child's starting line of a happy, successful and fulfilled life. In Opalinka we combine pedagogical expertise with individual approach and kindness. Every day, children are truly looking forward to the kindergarten and to the varied and entertaining program. And parents are excited about the progress and development they see with their children.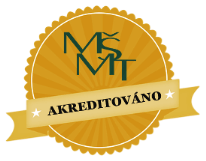 We give your children a head start in life
Czech-English preschool Opalinka has official accreditation by the Ministry of Education, Youth and Sports and support from European Union funds. It provides the above-standard bilingual pre-school education for children from 2 to 6 years of age. Children feel comfortable and safe in the homely environment of our kindergarten and the skilled team of friendly native speakers teaches English through games and communication. English thereby naturally becomes a common part of children's lives.
Versatile development
We develop personality, creativity and stamina so children can handle everything according to the official ten recommendations for parents of preschool children. We teach children healthy lifestyle and our meals are provided by a specialized supplier for baby food. We often go out and into the nature and strengthen the immunity of children. We also offer leisure and hobby groups.
Branch Vinohrady 
Opalinka mateřská škola a jesle s.r.o.
Registration number: 03708411
File number: C 236535 (Municipal Court in Prague)
CEO
tel. +420 773 529 411
Branch Říčany
Dětská skupina Opalinka z.s.
Registration number: 03788784
File number: L 61981 (Municipal Court in Prague)
Do you want your children to attend English-Czech kindergarten with native speakers? Sign up to Opalinka!
The application form can be found HERE.
We would like to inform you that we succeeded in applying for a grant from the European Union funds within the Operational Program Research, Development and Education (Templates II. For OPALINKA kindergarten and nursery sro, reg. Number CZ.02.3.X /0.0/0.0/18_064/0013161). Our goal is personal development of teachers, joint education of children and pupils, facilitating the transition of children from kindergarten to elementary school and support extracuricular activities incl. cooperation with parents of children and pupils.
We would like to inform you that we have succeeded in applying for a subsidy from the European Union funds within the Operational Program Prague - Growth Pole of the Czech Republic 07.4.68 (0.0 / 0.0 / 18_066 / 0001353). Our aim is to improve the quality of education by promoting a favorable environment for the inclusion of children with other than Czech mother tongue.