Testimonials
There is a golden rule in Opalinka: the first child is always followed by other siblings to our kindergarten. Children appreciate our kind approach and playful program, and parents are excited about the advances children make almost every day.

What parents say about Opalinka? 
Thais Castanheira de Casto and her son Leo (English)
"Leonardo is Brazilian and speaks Portuguese, so we wanted him to go to a bilingual school where he could learn English and Czech. We also wanted a place he could stay until going to primary school and it was a surprise discovering Central Preschool. You would think a 3yo boy wouldn't want to go to school and stay home with mommy, but he absolutely loves it!It's incredible to see how much he has learnt since he started there, 10 months ago. His vocabulary in English is superb, he can already understand Czech and speak very well. Not to mention all the great experiences – artistic, sportistic, turistic – he's enjoying. We are all so happy with the school and the teachers and the whole program."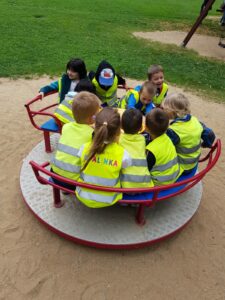 Lenka C. and daughter of Sofie
"We discovered Opalinka by chance, when we were looking for a good kindergarten for our, at that time not even three-year-old daughter Sofie, which would combine teaching in both Czech and English. Opalinka clearly fulfilled all our requirements for beautiful and modern furnished kindergarten and we were pleasantly surprised by the varied program, and always pleasant and smiling teachers who are really devoted to the children.
The morning program is entirely in English with native speakers and in the afternoon it is mixed also with Czech. As a result, our daughter plays and talks in English with her toys at home, or even sits at her desk for several hours, cutting, gluing, drawing, or painting, humming a song or showing us all the elements of yoga, she learned in kindergarten. In a single word: amazing!"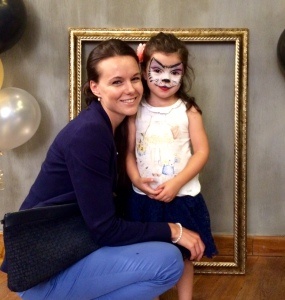 Petra Bartoňová and her son Štěpán (Czech)
Klára Mašínová and her son Tadeáš (Czech)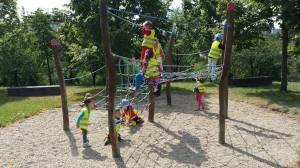 Miroslava Paidarová
and her daughters Laura and Anna
"Great, great and great once again. The children liked Opalinka very much and they said: Mom, we don't want to go to another kindergarten anymore. Maybe it doesn't need another comment. I can only highly recommend."
Slezská 117
130 00 Praha 3-Vinohrady
Opening hours
Mo-Fri 8 AM to 6 PM (English program)
Mo-Fri 8 AM to 5 PM (Czech program)
Opalinka mateřská škola a jesle s.r.o.
Registration number: 03708411
File number: C 236535 (Municipal Court in Prague)
Do you want your children to attend English-Czech kindergarten with native speakers? Sign up to Opalinka!
The application form can be found HERE.

We would like to inform you that we succeeded in applying for a grant from the European Union funds within the Operational Program Research, Development and Education (Templates III. For OPALINKA kindergarten and nursery sro, reg. Number CZ.02.3.X/0.0/0.0/20_081/0022651 ). Our goal is to increase the quality of education and training, including strengthening their relevance for the labor market. Staff support, joint education and development of children and pupils in cooperation with parents / public. Facilitating the transition of children to kindergarten and subsequently to primary school.